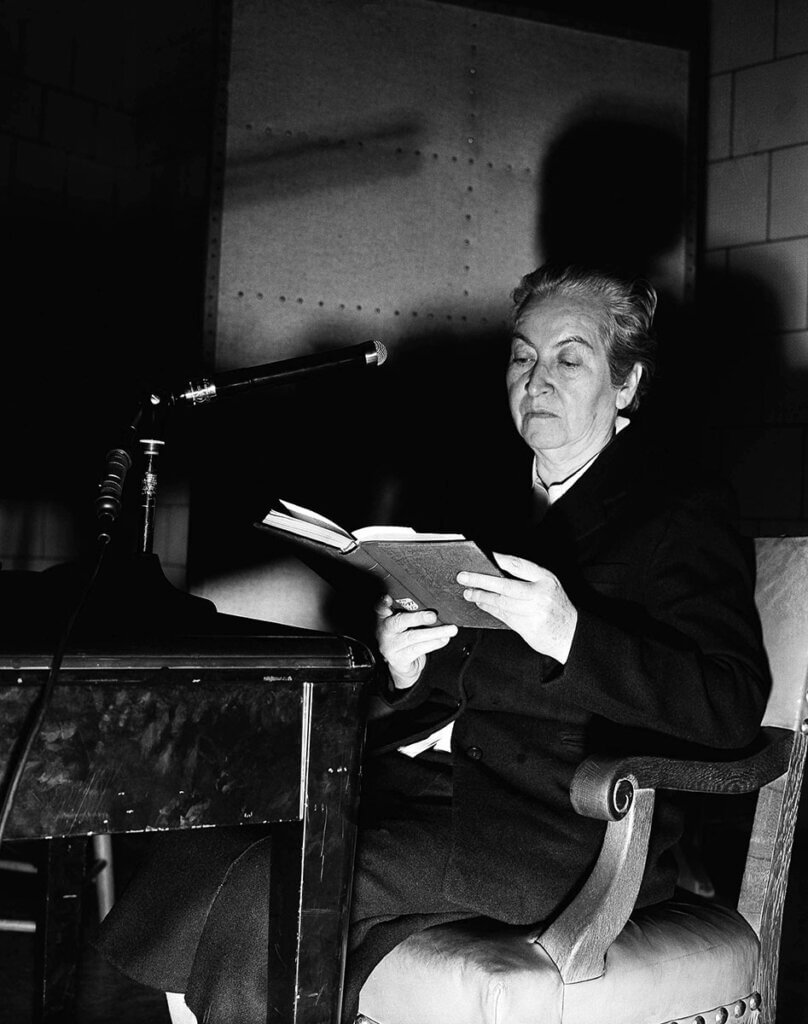 Gabriela Mistral was the first Latin American writer and the first woman of the Ibero-American world, who received the Nobel Prize in 1945. She was born in the remote Chilean Valle de Elqui – a place she recurrently refers to in her writing. In my study Poetik des Kolibris [Hummingbird's Poetics] I depict, how Gabriela Mistral became a traveler who got to know Latin America both as a writer and as a diplomat and who comprehensively portrayed these experiences in her prose.
Gabriela Mistral's travels began in 1922 when the young teacher left for Mexico to participate in a comprehensive educational reform initiated by the former Mexican Minister of Education, José Vasconcelos. In the course of this stay, the school book Lecturas para mujeres was created, which I am also examining in my study. This textbook was originally intended for girls at a Mexican school. In addition to numerous works of world literature compiled by Gabriela Mistral, it contains many of her own prose writings.
Mexico in particular, as already indicated, plays an important role in Gabriela Mistral's writing. In my research, I therefore focus on various prose writings in which the Chilean author turned to the landscape and the people of the country. The recado, a new form created by the Nobel Prize winner and often declared the highlight of her prose, also plays a special role.
Today, Gabriela Mistral is best known, if at all, for her poetry, for which she received the Nobel Prize. Her large body of prose is only occasionally recognized in research, although it is precisely through this writing that she has been able to reach a wide audience throughout Latin America. Last but not least, the newspaper played a crucial role as a place of publication. When she received the Nobel Prize in 1945, Gabriela Mistral was in Petrópolis, Brazil, the former summer residence of the Brazilian Emperor, not far from Rio de Janeiro. Her contacts there included the previously deceased Stefan Zweig. After receiving the Nobel Prize, Gabriela Mistral would settle in the United States, where she died of cancer in 1957.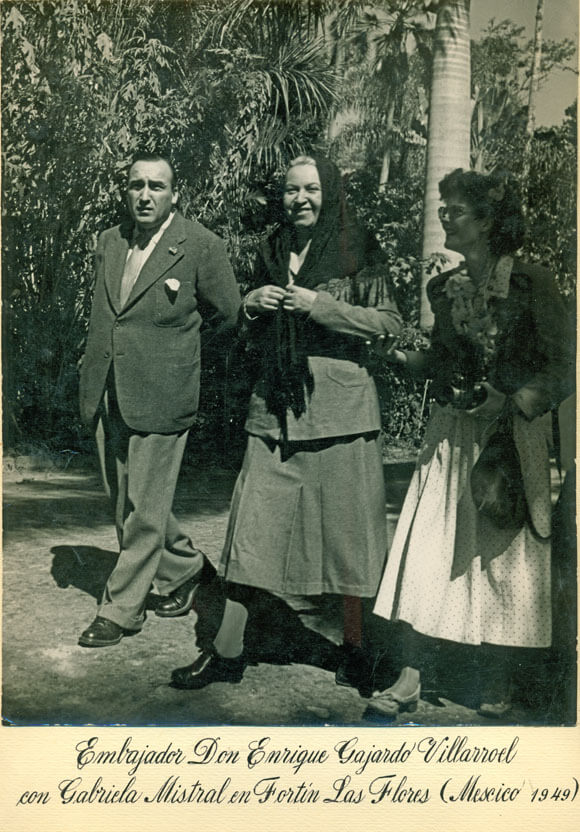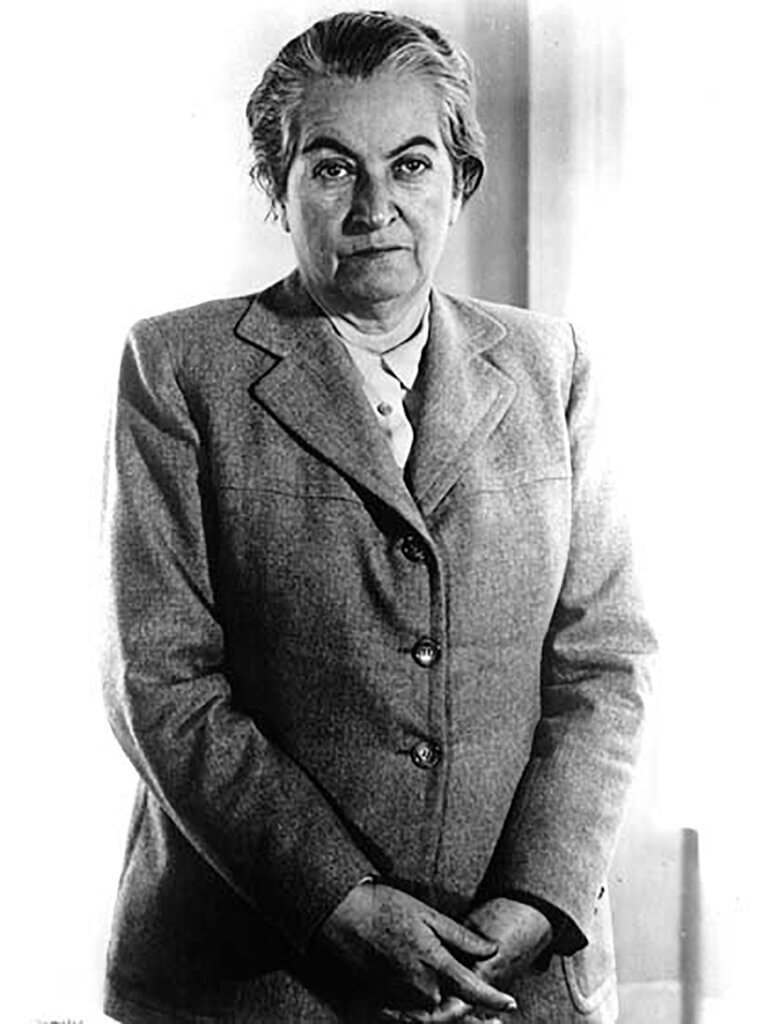 In my study I analyze three different procedures of travel writing. For Gabriela Mistral, it is visualization that I identify as crucial for her short travel prose. Mistral creates a sensual experience of Latin America through her prose. The residents should be able to grasp the continent both visually and audibly through her texts.
I derive the metaphor of the hummingbird from Gabriela Mistral's oeuvre. The small travel prose resembles the compact bird not only in terms of size, but also in mobility and velocity of writing. However, the fact that the hummingbird also plays an important role in the indigenous cultures of the continent is one of the ideas that I follow in this chapter.
Links and Ressources Gabriela Mistral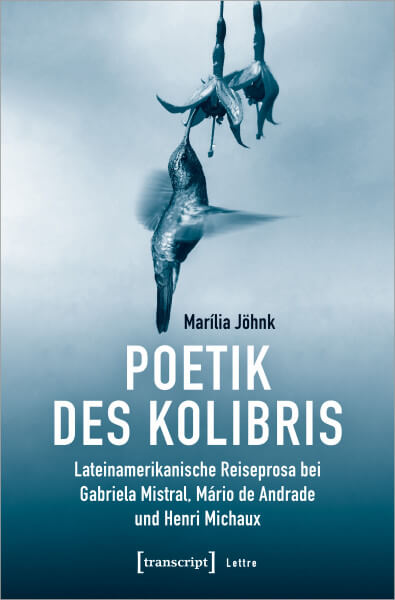 Latin American travel prose by Gabriela Mistral, Mário de Andrade and Henri Michaux. Free e-book, PDF file (open access)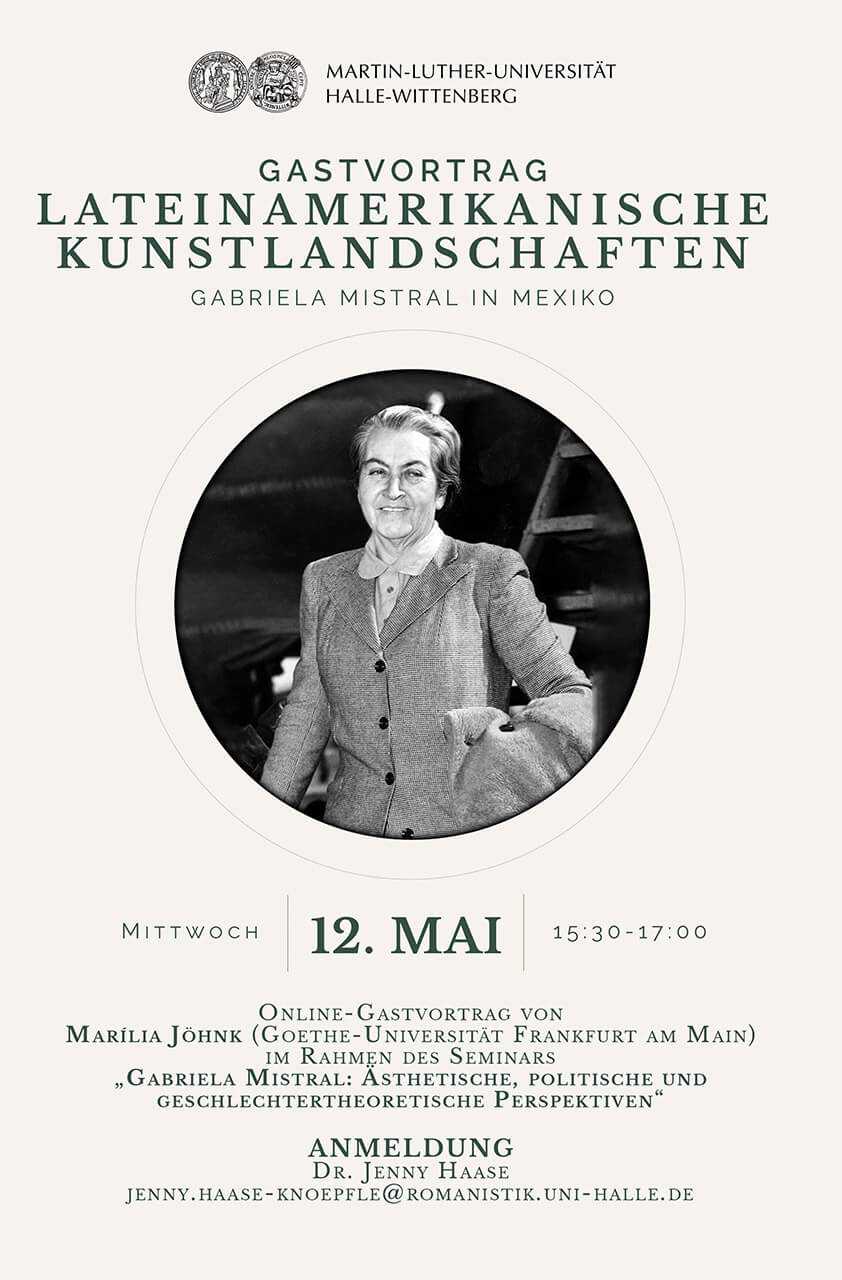 Guest lecture on May 12, 2021 as part of the seminar "Gabriela Mistral: Aesthetical political and gender-oriented perspectives"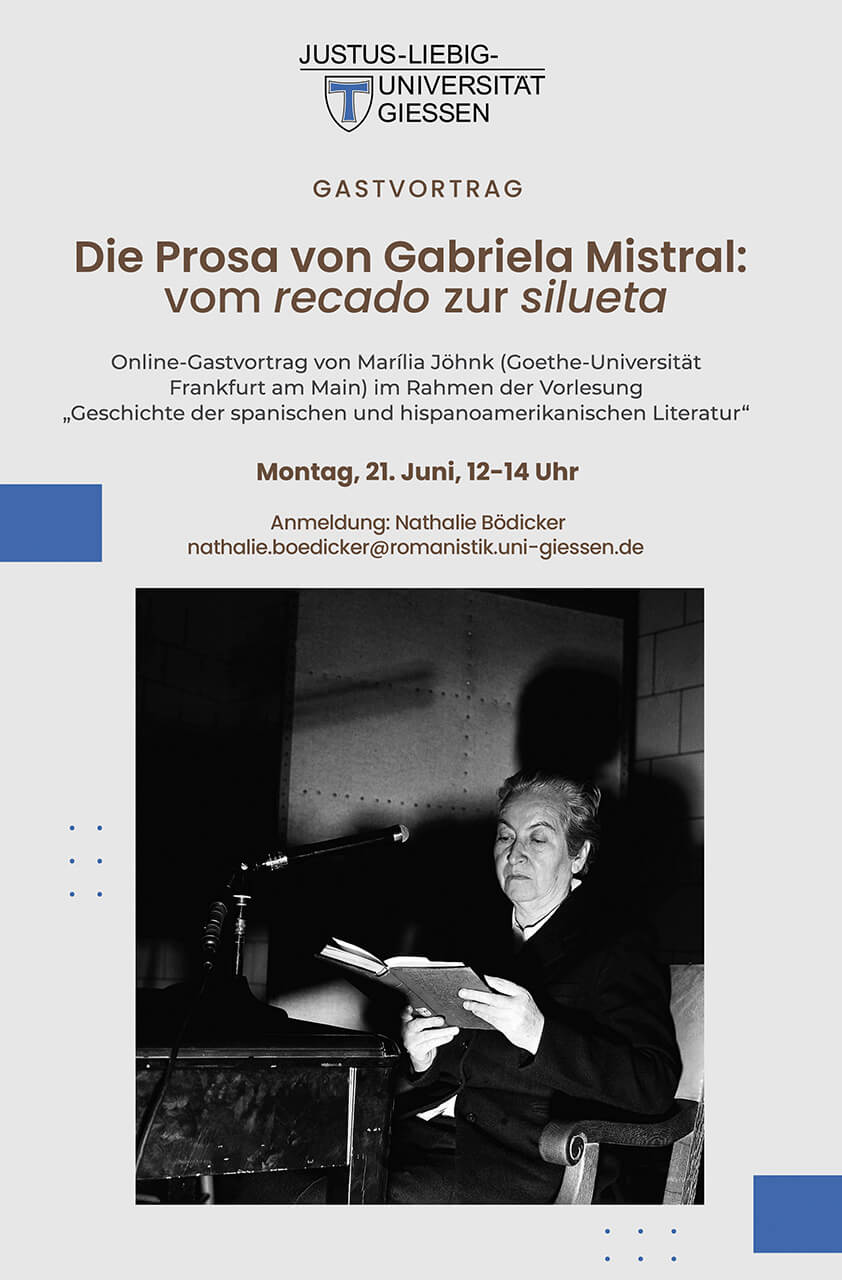 The prose of Gabriela Mistral
Guest lecture on June 21, 2021 as part of the lecture "History of Spanish and Hispano-American Literature" at the University of Giessen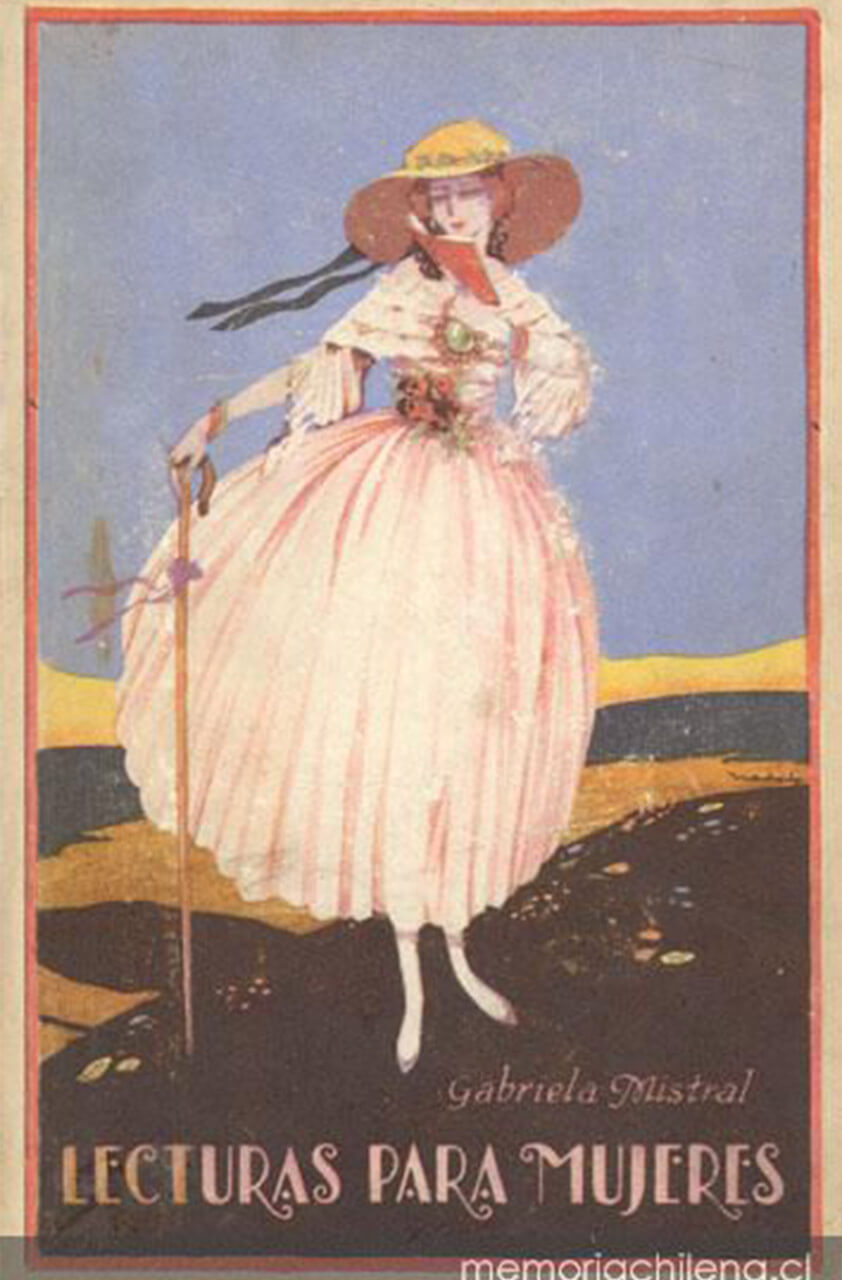 Gabriela Mistral's textbook is available for free as a PDF file on the wesbite of the Biblioteca Nacional de Chile (public domain)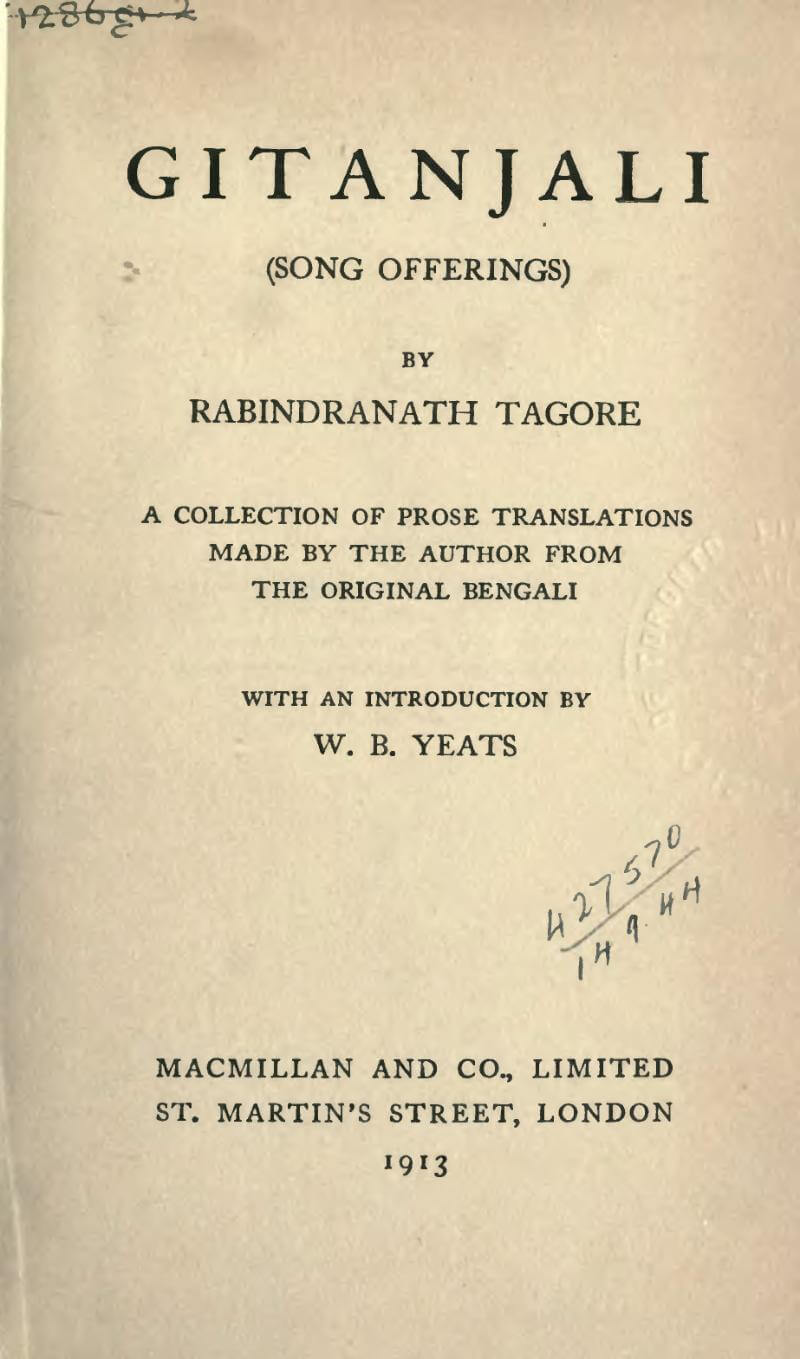 This article depicts the influence of the Bengali author Rabindranath Tagore on Gabriela Mistral, and the Brazilian Modernist Cecília Meireles.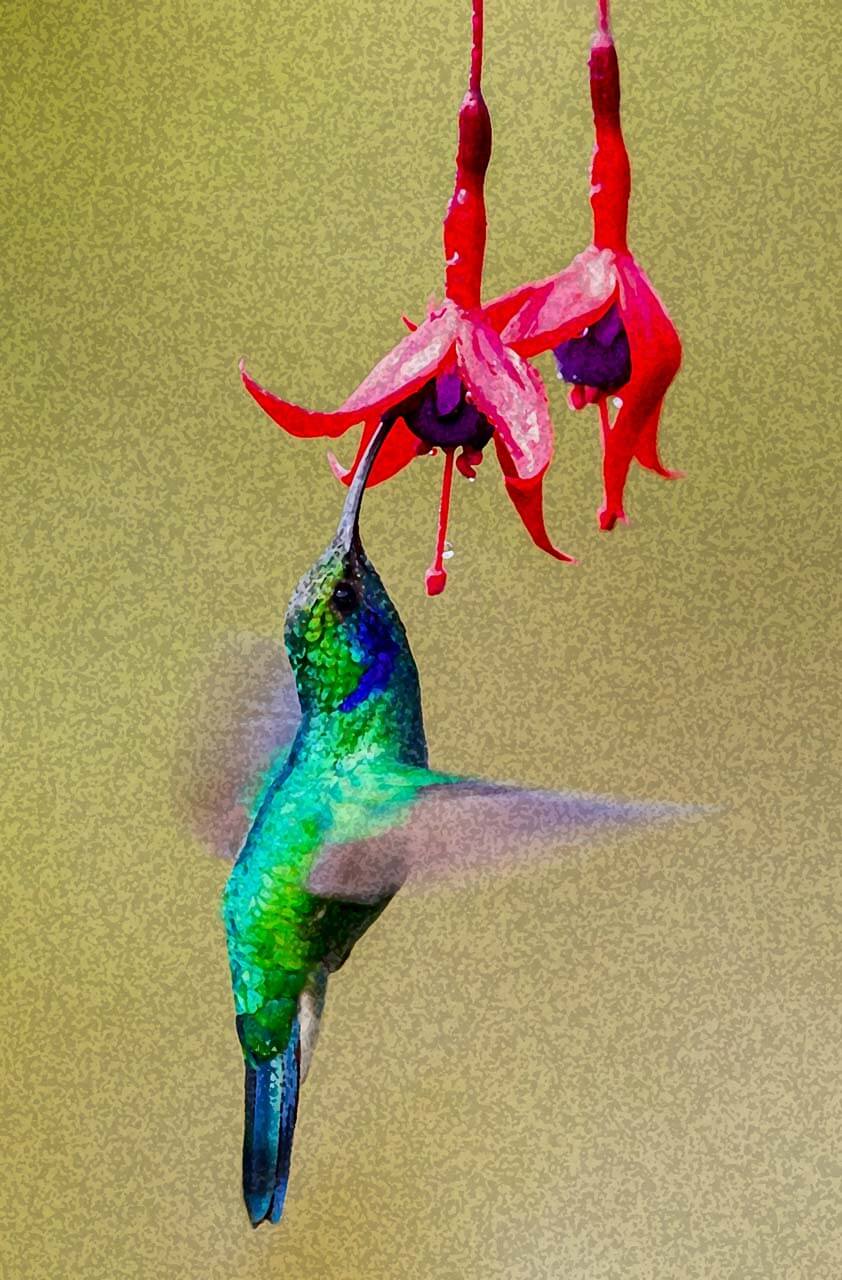 Paper on the metaphorical use of hummingbirds in the writing of Gabriela Mistral and in poems of Octavio Paz and Pablo Neruda